I am a multi-talented doer as well as thinker that have tried a dispersed area of interest the last two or three decades.
When I was a teenager I aimed at being a pop music composer and artist (mastered several instruments). I also had a talent for sports. Especially track and field. I had a deep interest in computers and owned a few computers before I temporarily lost interest. When I was 14 I decided to become a vegetarian and I have been that since then. Ethics was very central to me and it still is.
During my twenties I worked at public schools for some years. I started to nurture a dream about being a writer. I learned web design but I wasn't very good at it.
During my late twenties and early thirties I studied a lot, taking courses in pedagogy, anthropology, human ecology, environmental studies, sociology, psychology, philosophy, political science, international relations, and business administration.
In my mid-thirties I became a doctoral student in Cognitive Science. I also spent some time on growing vegetables in my garden. I learned photography and was okay at it.
In my late thirties I started running, barefoot style. I also bicycled a lot. I finished my PhD in Cognitive Science. I was offered an employment as a lecturer, researcher and head of studies at the University of Gothenburg. At the same time I was offered an employment as a lecturer and researcher at the University of Borås. I wrote some books and several research articles. I also edited four anthologies.
After some years within the academia I wanted to try something more. I started a business with my partner. Now I was in my mid-forties. By now I'd become an experienced writer and wrote two of my most important books in two years. Two years after we started our first business we started another business together, an e-commerce firm. That made me very interested in SEO.
I resigned from my position at the University of Gothenburg in my late forties. Now I work at the University of Borås as a lecturer and head of studies leading two programs and the staff that works with these programs. I spend as much time as possible on my two companies and especially on SEO and SEO-related services for other companies.
That is the short story about me.
I live in Horred.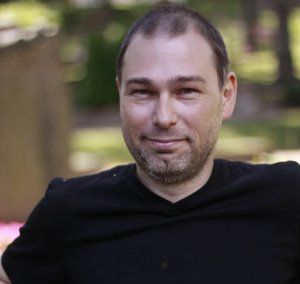 Mikael Jensen